Ministry of Foreign Affairs of Ukraine (MFA) is authorized to apostille and legalize many Ukrainian and foreign official documents. First of all, they apostille police clearance certificates from Ukraine, medical reports, tax certificates and statements and other documents from Kiev, Kharkov, Dnepr, Odessa, Zaporozhie, Lviv and other cities of Ukraine. If you need your Ukrainian documents for some Hague Convention countries like the US, Japan, Brazil, Israel, EU members states (Italy, Spain, Germany, France, UK, Norway, Sweden), then they should bear an appropriate apostille stamp. In other cases when documents issued in Ukraine are going to be used in the UAE, Kuwait, Qatar, China, Egypt, Canada legalization is needed instead of apostilling. This ministry attests all Ukrainian originals or notarized translations during legalization procedure for their further use worldwide. The other option Ministry of Foreign Affairs of Ukraine provides is legalization of documents issued and stamped by foreign embassies and consular sections in Ukraine or ones with an appropriate consular stamp and signature only for their use at authorities of Ukraine.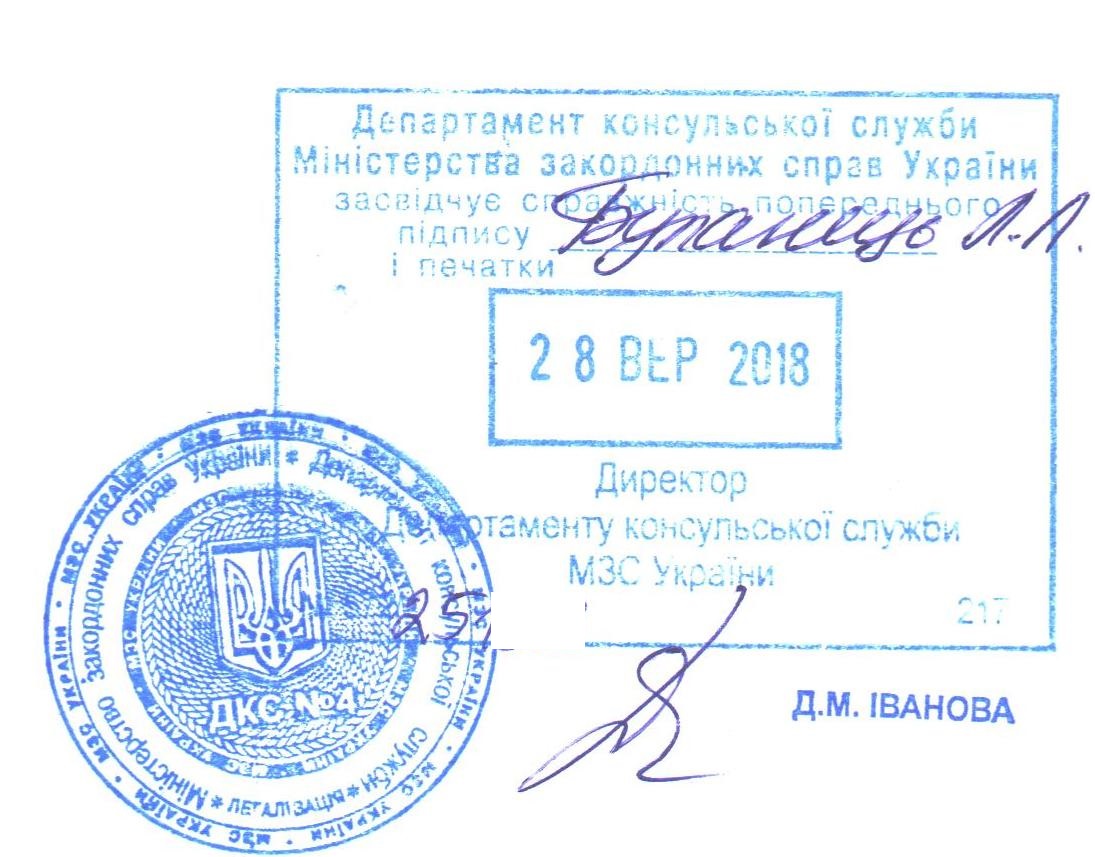 How can I find out what procedure is required — apostille or legalization? — If you're going to use a Ukrainian document in 1 or several countries, you may check the current list with Hague Conventions states. If you can't find your destination country in this list, it means you'll need legalization procedure. However, it's possible to apostille and legalize the same document for different countries.
Can I do without apostille or legalization? — For some countries, like the former USSR states (Belarus, Russia, Georgia, Latvia, Estonia), Poland, and the Czech Republic in most cases apostilles are not required on the basis of government agreements. Canada accepts 95% of Ukrainian documents without any legalization with notarized translation. But the UAE, China, Kuwait, Qatar don't accept documents from Ukraine without prior MFA of Ukraine legalization and consular attestation. 
What should I do, if I have different documents for different countries? No ideas what to start with! — no problem at all. Our specialists will assess your documents and offer the best solution.
What is the cost and timeframe? — it all depends on a document type and a country you're going to use it then, from USD 17, 2-7 working days.
Get detailed information on apostille and legalization at Ministry of Foreign Affairs of Ukraine: +38 044 383 25 36; + 38 095 143 05 95 (Viber, WhatApp); accordonternazionale@gmail.com