Is it possible for a foreigner, non-resident of Ukraine to buy an apartment/flat in Ukraine? Of course, now Ukraine has an easy procedure for foreigners and non-residents of Ukraine to buy and purchase some apartment/flat in Kiev/Kyiv, Kiev region, Kharkov, Odessa, Dnepr, Zaporozhye, Lviv and other cities and regions of Ukraine. The minimum package of documents, registration of ownership within a couple of hours, no need to prove incomes sources are the main benefits for foreigners to buy an apartment/flat in some city of Ukraine for further living, rent or reselling and this option is a good investment due to quite low real estate prices in Ukraine compared to other European countries.   
What to do to become an owner of an apartment/flat in Ukraine? First, you should decide in what city or town of Ukraine you'd like to purchase your apartment. Kiev/Kyiv, Kharkov, Dnepr, Odessa and Lviv are the most popular among non-residents to buy a real estate facility, as these cities have a well-developed European infrastructure and many development projects. But these Ukrainian cities have the highest cost of apartments and other real estate property. However, USD 15 000 is the amount to buy some smart apartment in one of these cities of Ukraine. After you choose a city to buy your apartment in, you should decide whether it'll be a new development project or a used apartment. Then the exact real estate can be found and agreed the best price and terms and conditions of a purchase and sale deal.   
What documents should be presented to buy an apartment/flat in Ukraine? A copy of your international passport with notarized translation into Ukrainian prepared by a professional translation company together with your Ukrainian tax code (tax ID number) and your notarized statement about your marital status or notarized translation into Ukrainian of your marriage certificate.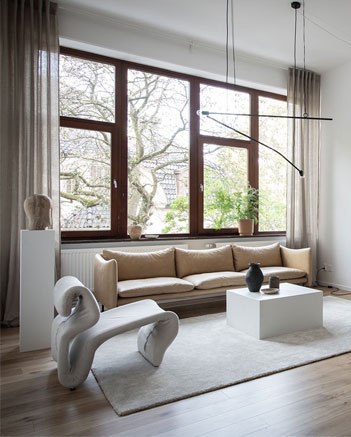 How many times should I come to Ukraine before I buy my apartment/flat there? Just 1 time! All paperwork can be ready by your arrival if you issue a power of attorney and you should just come to see and check your apartment before signing a purchase a sale contract and it'll take just a couple of hours to verify all documents by a notary in Ukraine and pay all appropriate charges and fees and you'll become a lucky owner of a real estate in Ukraine that can be use for rent or your personal living. This apartment then can be an extra ground to get a residence permit of Ukraine as an investor for unlimited stay on the territory of Ukraine. Moreover, while staying in Ukraine you may need a police clearance certificate (PCC, certificate of good conduct, certificate of non-conviction) from Ministry of Interior of Ukraine.